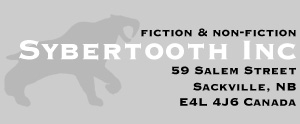 Sybertooth Inc is a publisher of fiction, non-fiction, poetry, and plays. If you should have any question about our publications, please click here to contact us.

Click here to return to the index page.

Translation Rights
Foreign publishers or agents interested in licencing any Sybertooth titles for translation are invited to contact us regarding translation rights at the address above. Please include details of your company, the title of interest, the language and country of translation, and anticipated print run.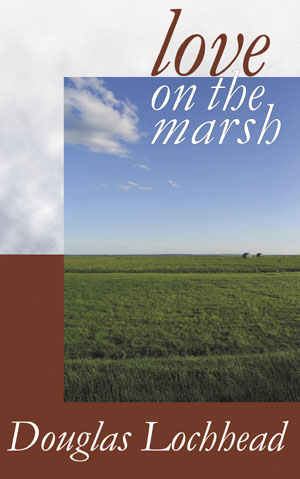 Love on the Marsh

A Long Poem
by Douglas Lochhead
March 2008 • 112 pp

Paperback ISBN: 9780973950533
$9.99 (US) • £6.99 (UK) • $10.99 (Can)

eBook ISBN: 9780981024417
$6.99 (US) • £3.99 (UK) • $6.99 (Can)


Love on the Marsh, a long poem in 100 stanzas, is described by Lochhead as "an extension of High Marsh Road" and "brother and sister to it". The diary-like entries, a form to which Lochhead has frequently returned over the years, can also be compared to his work in The Panic Field. By turns earthy and ethereal, a pilgrimage through a landscape of grass and sky and tumultuous emotions, Love on the Marsh revisits the High Marsh Road with a new eye and finds in it the self-examining, self-discovering heart.
Order Love on the Marsh On-line

or through your local book shop
About the Author

DOUGLAS LOCHHEAD, a Fellow of the Royal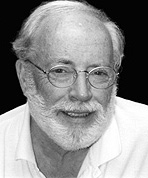 Society of Canada and a life-member of the League of Canadian Poets, was born in Guelph, Ontario in 1922, and served as an infantry and artillery officer in the Canadian Army during World War II. He is a graduate of McGill University and the University of Toronto. He has taught English and been a member of the library staffs of universities in Canada, the United States, and Scotland. In 1975, Lochhead became the Davidson Professor of Canadian Studies at Mount Allison University, and lived in Sackville, New Brunswick, from that time. From 1987 to 1990 he was the first writer-inresidence at Mount Allison University, and was Professor Emeritus at Mount Allison, as well as a Senior Fellow and Founding Librarian of Massey College, University of Toronto.

Lochhead's High Marsh Road was a finalist for the Governor-General's Award for Poetry, and in 2005 he received the Carlo Betocchi International Poetry Prize for High Marsh Road / La Strada di Tantramar. He was also a recipient of the Alden Nowlan Award for Excellence in English-language Literary Arts, and of many honorary degrees.


Click here for a bibliography of Lochhead's other publications.
Also available as an e-book from